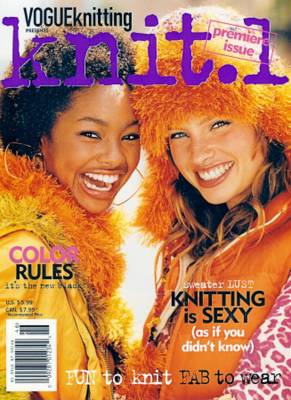 new magazine -
knit.1
! joint initiative from vogue & lionbrand in a mini magazine format. i had heard that this was coming, a lionbrand meets rebecca type of thing, and it popped up on my doorstep today!
by the way, i know somebody out there in cyberspace said that the new issue of
Interweave
was going to be out today, but just 'cause they say so doesn't make it so. After receiving a few anxious calls i put a call in to Interweave and they say it is a little late and that it should be in Canadian stores in about a week. They also said that the release dates stated on their site are for the US market.